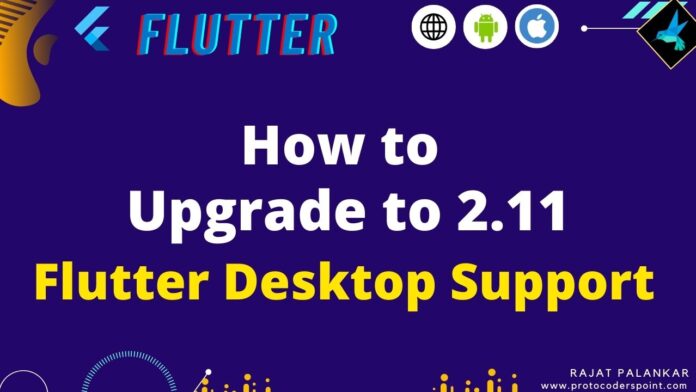 Hi Guys, Welcome to Proto Coders Point. In this Flutter Article will learn how to upgrade flutter to 2.10 & enable flutter windows desktop support.
Video Tutorial to upgrade flutter SDK
---
Steps to Upgrade Flutter SDK version
First run command prompt at administration
1. flutter doctor:- Check if all the platform required dependencies is setup.
flutter doctor

Here as you can see all the platform setup required is done, and showing No issue found!
---
2. flutter upgrade:- This will upgrade your flutter SDK version to latest version available i.e flutter 2.11.
flutter upgrade
We have successfully upgraded flutter SDK to 2.10.
---
Installing Visual Studio with Desktop development with C++
So as we are going to build windows app in flutter, we need visual studio with desktop development C++ package installed.
Therefore, open simple install visual studio installer and install it.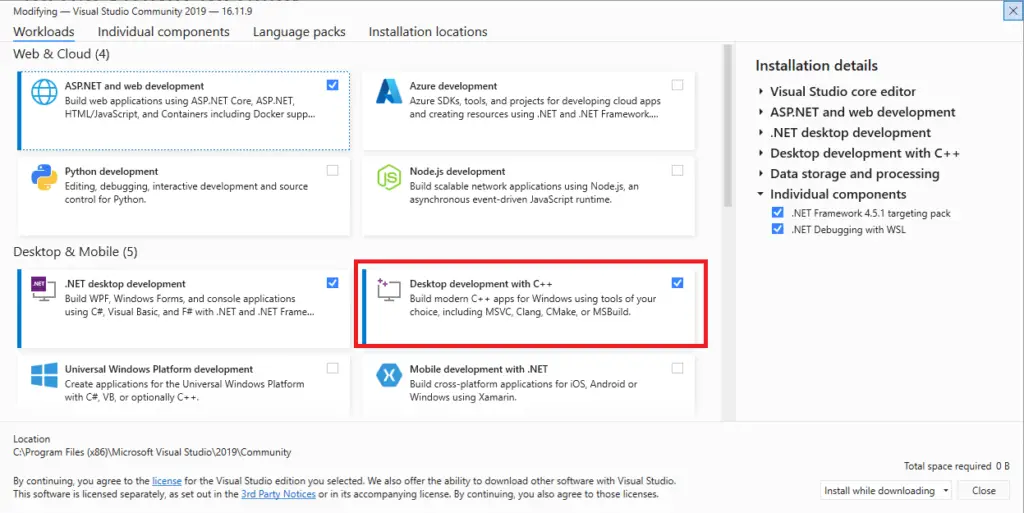 ---
Enable windows desktop and create flutter platforms windows
Once you have successfully upgraded flutter 2.10 and install visual studio with desktop development.
Now, open any existing flutter project or create new and run below 2 commands to enable windows desktop support for your flutter app.
flutter config --enable-windows-desktop
flutter create --platform=windows,macos,linux .
---
Conclusion
Now, In this tutorial we have successfully upgraded flutter SDK to 2.10 and enabled desktop windows support.