I used to use Google Chrome as main browser, but now i am thinking to switch from google chrome to microsoft edge since, I found out many cool feature of new edge browser.
In this article, I will list features of microsoft edge browser that Chrome browser don't have ..Yet!.
In the end, Microsoft Edge vs Google Chrome – which is the best browser? – There is no proper/right answer for it yet.
Exclusive Feature of new Edge Browser
Install Website as App in Windows
OR Code Generator
Microsoft immersive reader Mode
Read ALOUD web page or PDFs files
Scrollable Screenshot
Sidebar Search
Save Collections
---
1. Install Website as App in Windows
Now you can install regularly used website as app in windows using microsoft edge feature.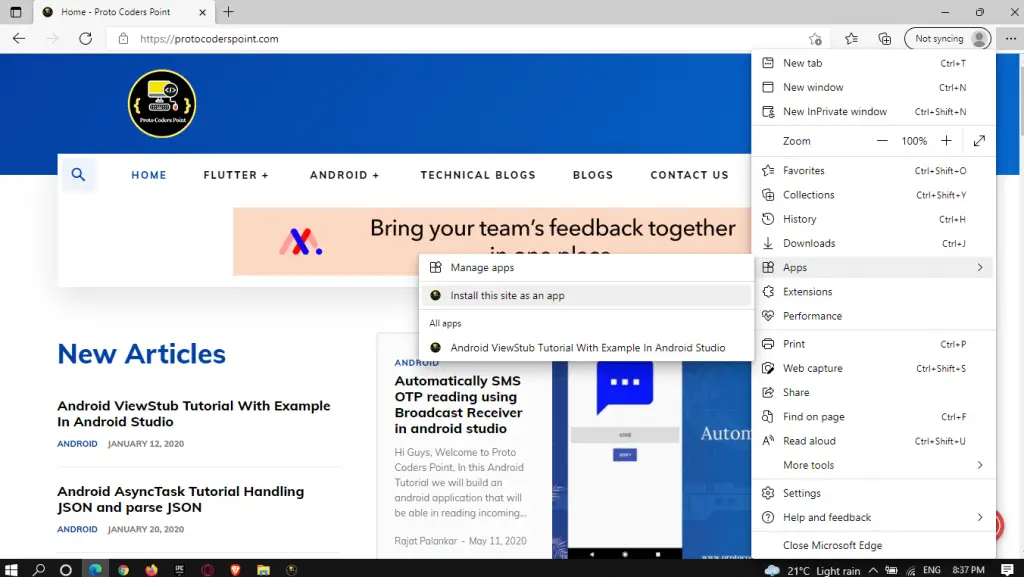 It easy to Install website as app:
Settings > Apps > Install this site as an app
Save the app by giving name & create shortcut on desktop, App will get created and will get opened immediately, re-open it from Start-Menu or Desktop.
To uninstall, installed web app, navigate to Settings > Apps > ManageApps
---
2. QR Code Generator – Edge Feature
Usually we used to make use of any app or a website to generate a QR Code, now you can easily create QR code using microsoft Edge browser itself.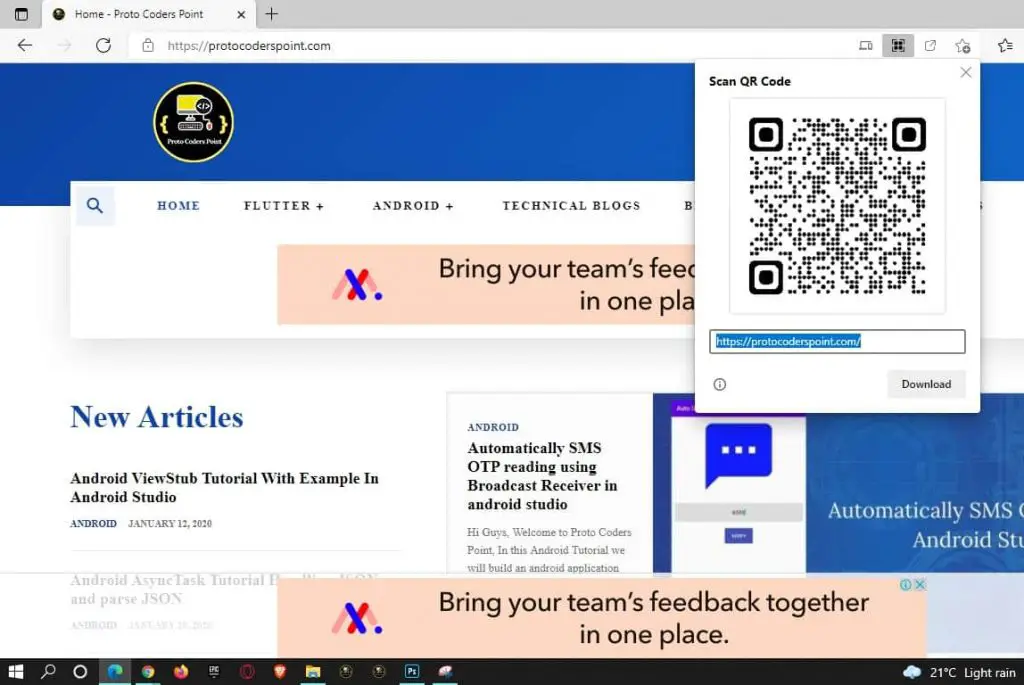 To Generate QR code, Open a URL for which you wish to create qr code, side to url you will see QR logo click on it.
---
3. Microsoft Immersive Reader Mode in Edge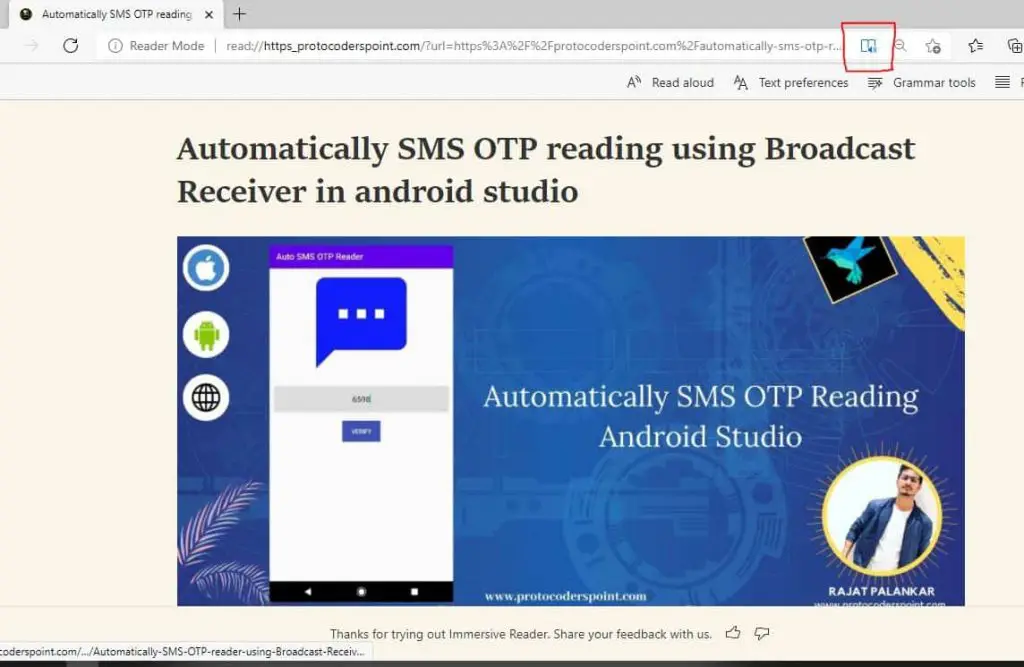 Edge has a super cool and useful feature i.e. Immersive Reader Mode that lets a read to browser a website page without any distraction.
To Switch to edge Immersive reader mode click on book+speak logo or simply press F9 key.
---
4. Edge Read aloud from webpage or pdf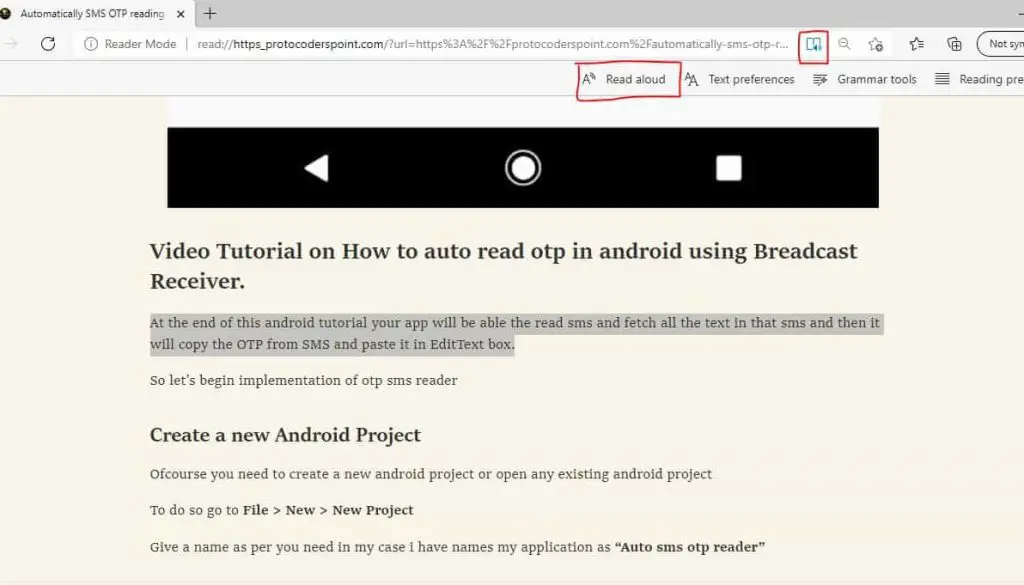 In Edge Emmersive reader mode, you can make the browser to read the text for you.
Read Aloud is a great feature of edge browser for you to listen to web content/pdf like a podcast show.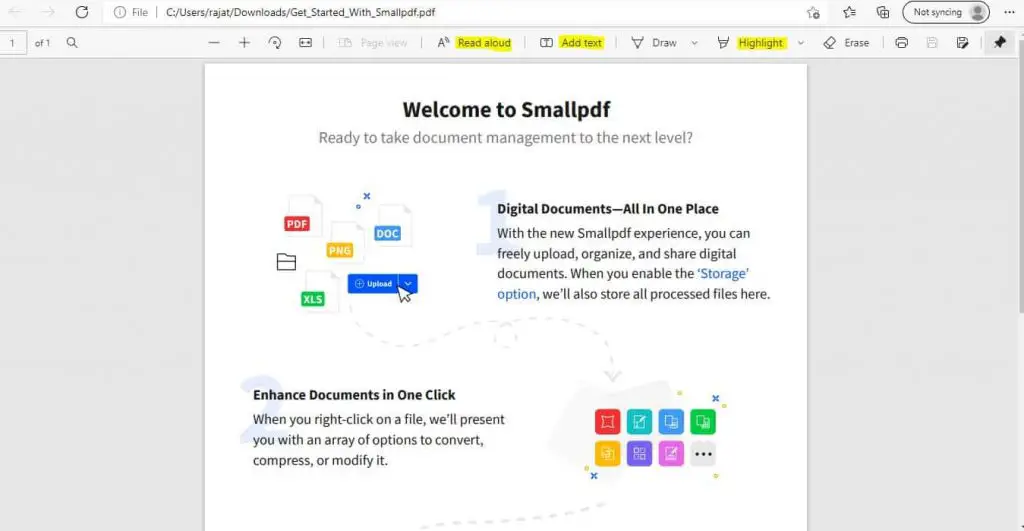 ---
5. Scrollable Screenshot – Take full website page Screenshot
Now, take a scrollable screenshort, means, capture full page or selected area of web page, by using "Web Capture" Edge Feature, you can easily scroll down the page conetent that you want as Image Content(image).
To Web Capture, Right click on Website > Web Capture or shortcut ctrl + shift + S.
Select you desired capture mode
Capture Area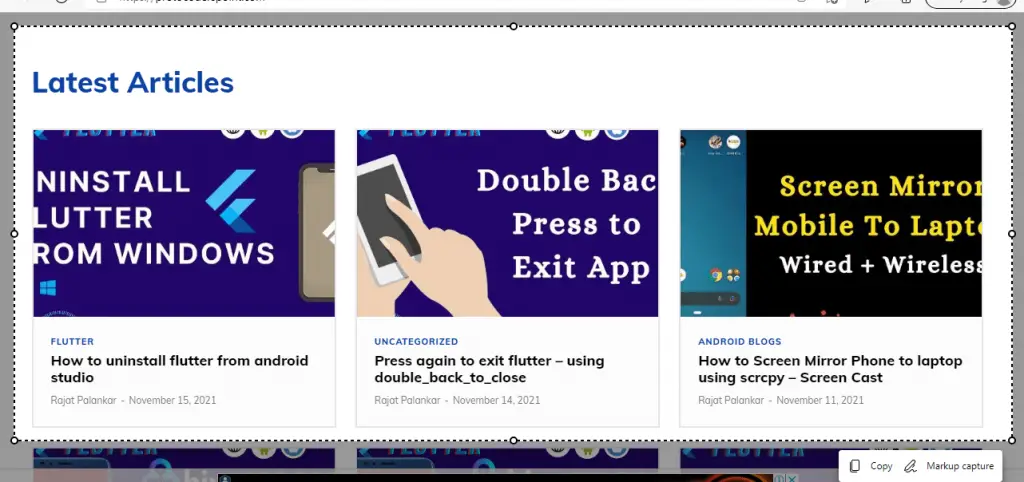 Capture Full Website
---
6. Edge Sidebar search
Usually, What we all do is, We just copy a text from a webpage > goto new tab in browser & paste to search the content, but now with edge sidebar search feature, we can simply open a sidebar search directly.
How to: have a look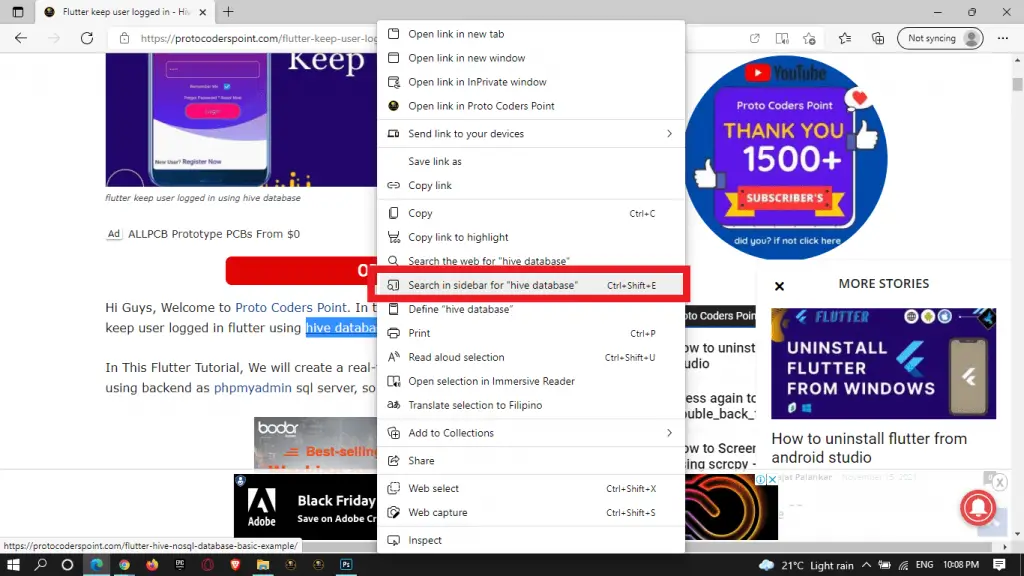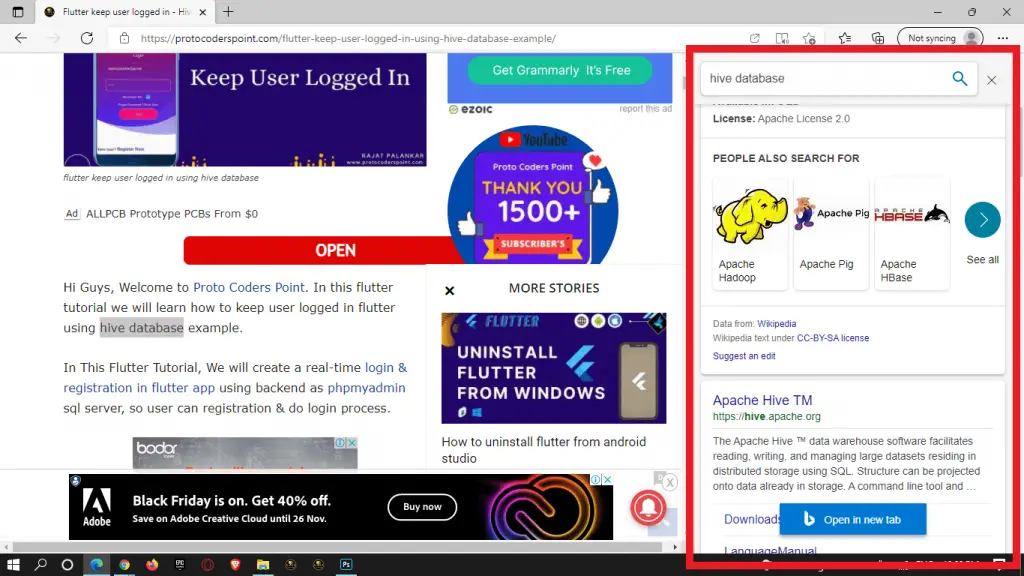 ---
7. Edge Save to Collection
Microsoft edge collections is very useful feature of edge, it help use to keep a note of your ideas on a webpage or if you want to keep a note of a page.
You can create a group collection, I mean 1 collection can have multiple web pages stored.
Edge Collection is somewhat similar to bookmarks.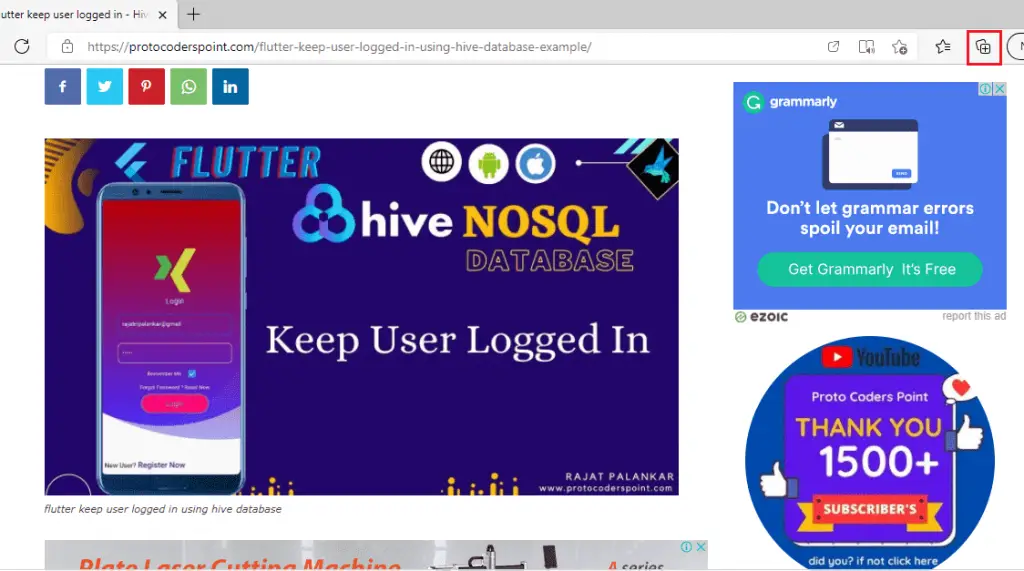 ---