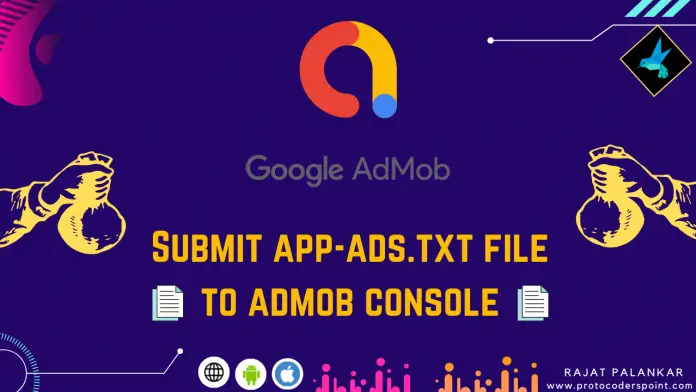 Hi Guys, Welcome to Proto Coders Point.
This Blog Post is on how to submit app-ads.txt file for admob verification to show ads on your Application, So let's Begin.
Video Tutorial
Establish a app company Website
A App must have a website so that your app user can visit the website & learn more about your company and get knowledge of your application.
You should have a company website to host app-ads.txt file with a domain name.
Ofcourse, there are many alternative way to submit app-ads.txt file for free without hosting a website, such as by using app-ads-txt.com, Blogger.com and many other way: But I recommend you to do this with your own company domain website, Because it looks genuine to your app user & also google recommend you to establish your own website, instead of using any third party to fix app-ads.txt.
How to create app-ads.txt file?
look at the image below for Example of app-ads.txt.

Note: Check the name file name must be (app-ads.txt) and the content within it must be as per format given by IAB tech Lan in order to get verified successfully.
How to create app-ads.txt file
Create a document with extension .txt file.
name the document as app-ads.txt.
SignIn to Admob account
Navigate to App > View all aps > app-ads.txt tab.
click on how to setup app-ads.txt button.
you will find a code snippet code "copy it"
and paste the code snipper into your app_ads.txt document.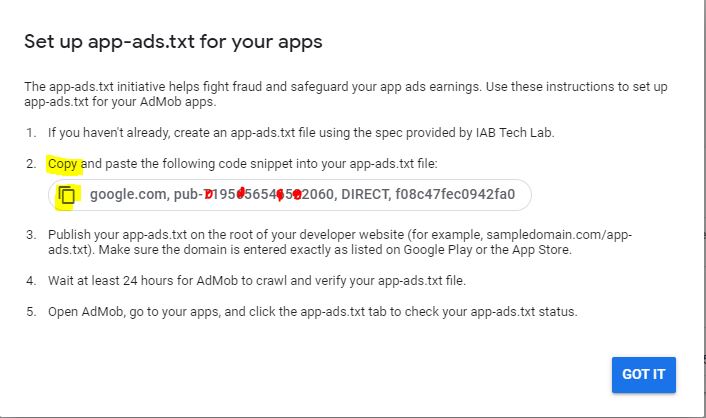 Publish the app-ads.txt file on your app website
Now, Once you have created app-ads.txt file you need to publish it on your website.
just upload the app-ads.txt file on root directory in website.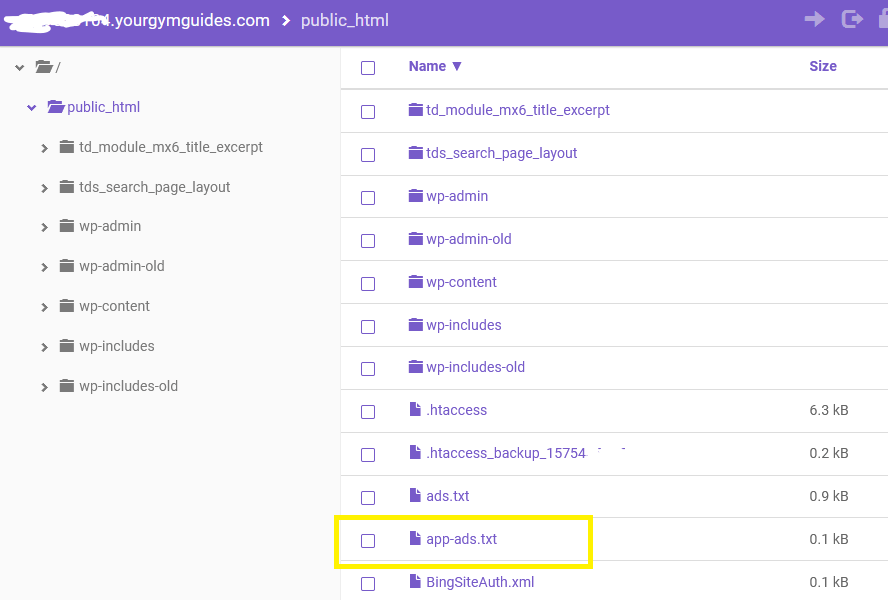 Eg: www.domain-name.com/app-ads.txt
Note: make sure your the exact website domain is listed on Google Play Console or App Store.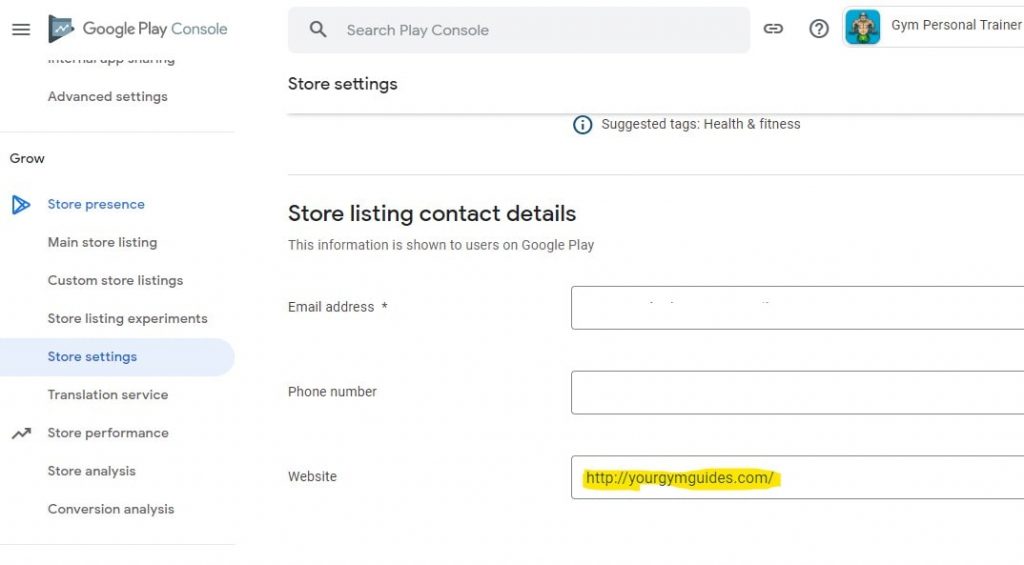 Now wait for at least 25 hours for admob crawler to crawl to your website app-ads.txt file.
Hurry, your have successfully sumbited and fixed the app-ads.txt file requirement for admob ads.