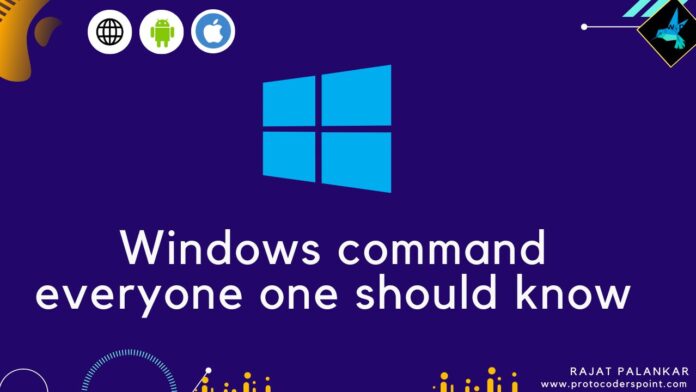 Hi, Here are some basic windows command that everyone one should remember.
1. Create New Folder
mkdir -> make directory / Create a new folder in the working directory.
mkdir [directory name]
2. Change director/navigate to directory
cd -> Change directory let you to navigate directory & access different folders.
cd [folder/directory name]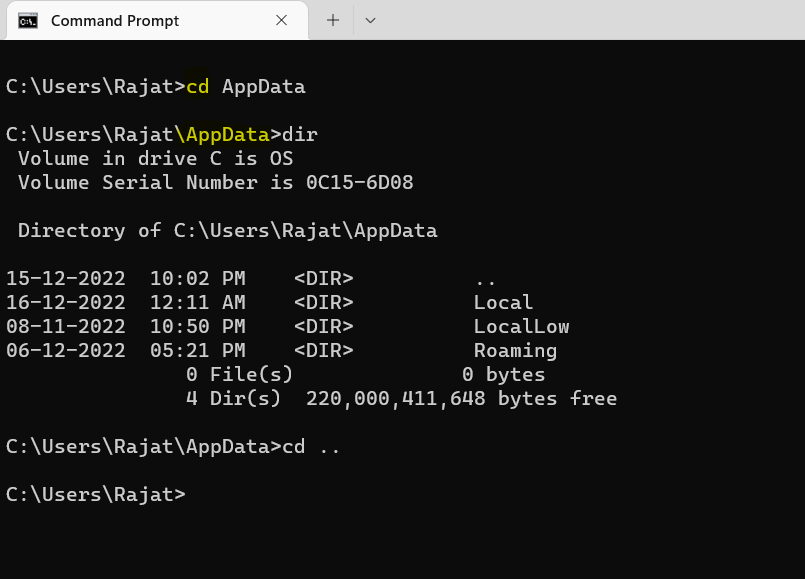 3. List all files
dir -> List the files & folders contained in the current working directory.
dir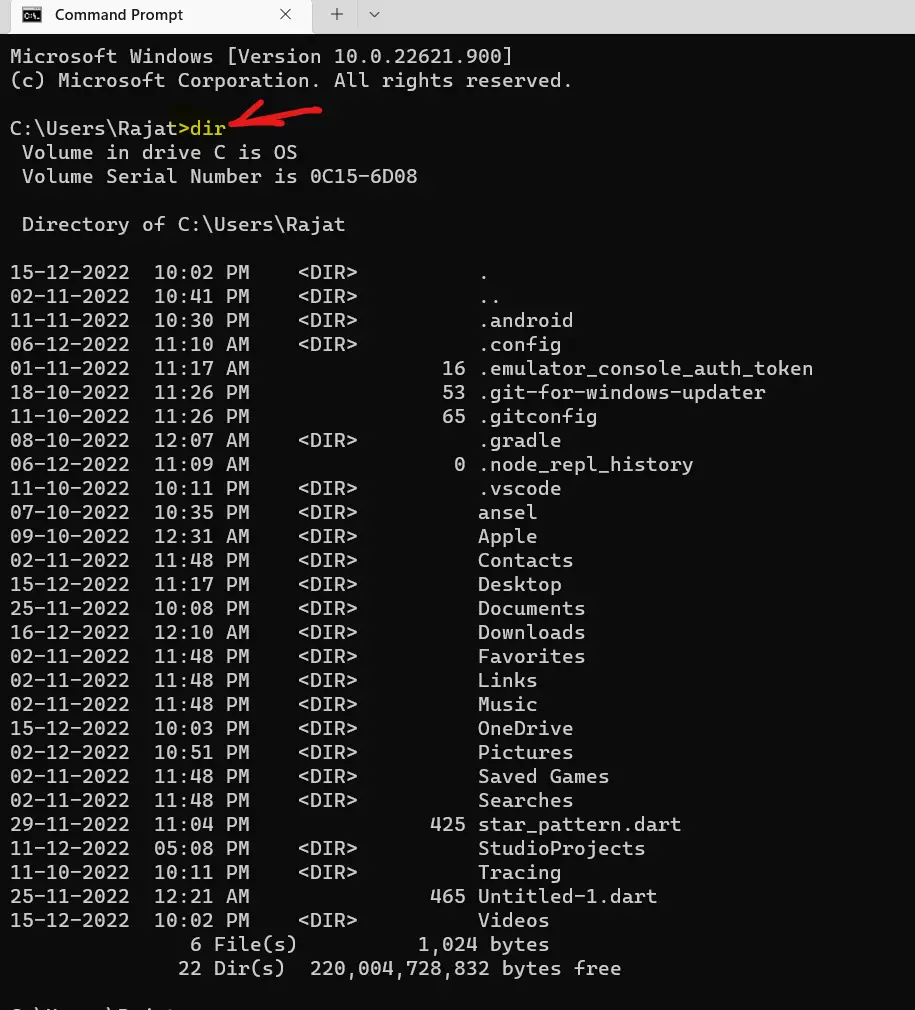 4. Rename folder or file name
ren -> to re-name files or folder name.
ren [old folder name] [new folder name]
5. Copy file
copy -> copies the files to specified folder.
copy [file] [destination]
5. Delete file
del -> delete files or folder
del folder Name
del file name