Hi Guys, Welcome to Proto Coders Point. This article is all about how to round number to decimal places in flutter/dart.
What do mean by round to decimal places
Check out below image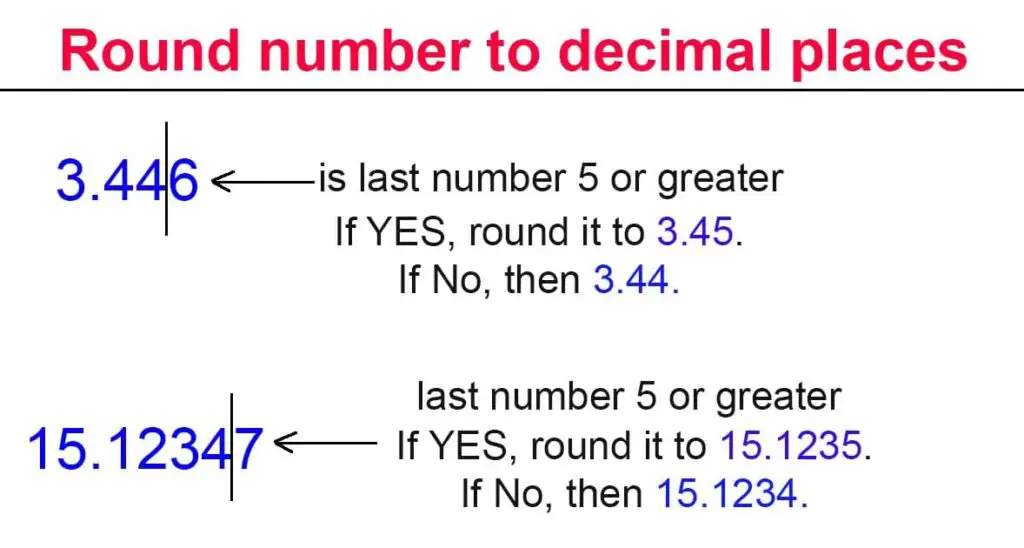 Flutter round number to decimal places will make use of a in-build method, .toStringAsFixed(2) will help us in getting how much fraction Digits we need after the decimal point and the last number will get round up.
Example
var num = 15.12345;
  print(num.toStringAsFixed(3));      /// 
Here in .toStringAsFixed(3), Here 3 defines the parameter, How many decimal number you want after decimal point.
Example:
void main(){
  
 var n = 15.12345;
  print(n.toStringAsFixed(3));  //  15.123
  
  var x = 4.56;
   print(x.toStringAsFixed(1));  //   4.6
  
    var x1 = 4.53;
   print(x1.toStringAsFixed(1));   //   4.5
  
  var y = -1.55;
   print(y.toStringAsFixed(1));    //   -1.6
  
  var z = 10.5677;
   print(z.toStringAsFixed(3));    //    10.568

 var num = 10.85;
   print(z.toStringAsFixed(0));    //    10
  
}
why does flutter uses dart language
dart decimal grouping, add commas to number
convert set to list, list to sets in dart